Birmingham Business Magazine: "Meet Medstars, the healthcare innovator"
---
Last month, our co-founder Dr Mahnaz "Mano" Hashmi, had the pleasure to be interviewed by the Birmingham Business Magazine. Medstars is presented as "an online portal which is providing a bespoke route to specialist private health practitioners."
Best known as Birmingham Biz, this bi-monthly magazine is focussed on featuring Birmingham based business and the people behind those.
Henry Carpenter: Here we are in iCentrum [part of the Innovation Birmingham campus], known as an environment for start-ups and innovation but not necessarily healthcare. So how come you are here?
Mano Hashmi: The Serendip incubator has several quarters and ours is sponsored by the West Midlands Academic Health Sciences Network. They screen and invite a number of health start-ups to come in and then they advise and support them. We joined a couple of years ago.
HC: Was that after you had founded Medstars?
MH: That's right. We registered the company back in 2014. Initially, we were based at the Entrepreneurial Spark incubator in NatWest, then moved to iCentrum once things started taking off.
HC: I know that both you and your husband continue to have senior roles within the NHS, so I assume an entrepreneurial itch brought you here?
MH: I am a consultant psychiatrist at Queen Elizabeth Hospital and Barry [Lambert, Mano's husband] is a consultant paediatric anaesthetist at Birmingham Children's Hospital. We had both been involved in healthcare innovation within the NHS and had wondered about perhaps entering education or medical politics. As we've become more senior, we've been thinking more and more about what to do in addition to our normal clinical work.
HC: So how did these discussions with Barry lead to the formation Medstars?
MH: We're both innovators at heart. I had helped set up a brand new mental health service at City Hospital and Barry had been doing quite a lot of work around pre-admissions for children. It takes such a long time to innovate within the NHS – there are so many layers of management and bureaucracy to get things done. So yes, we were itching to branch out entrepreneurially and so we decided to set up our own company. I suppose Medstars is the result of a desire to be innovative in the healthcare space. When you've practised medicine for a while you realise that you can only help the patients under your direct care at any point in time. It's quite a finite reach and we both wanted to extend that. The innovative projects we'd each worked on within our NHS roles are now being practised in a number of hospitals around the UK.
HC: So what exactly does Medstars offer?
MH: We are continually evolving. We're a start-up but we've iterated our way through and refined our model as we've gone along. We wanted to change the way private healthcare operated. It's very difficult for patients to navigate the private healthcare system because it's not regulated like the NHS. It's a lot easier for people to make claims about their expertise and charge a range of prices which are possibly not justified.
We wanted to expand on the idea that when doctors or their families get sick, they know what to look for. They are in the position to find an ideal clinician via word of mouth and their network of other doctors 'in-the-know'. That's fine if you're in healthcare but if you're not how do you find a private specialist who's really good and whose skills are ideally suited to patients' needs?
HC: In its simplest form, is Medstars a bespoke directory?
MH: That's one bit of it. When we started out that was what it was going to be: an assembly of curated, aggregated clinicians who we have hand picked. Some we know, some have applied to Medstars. But they go through rigorous checks and screening.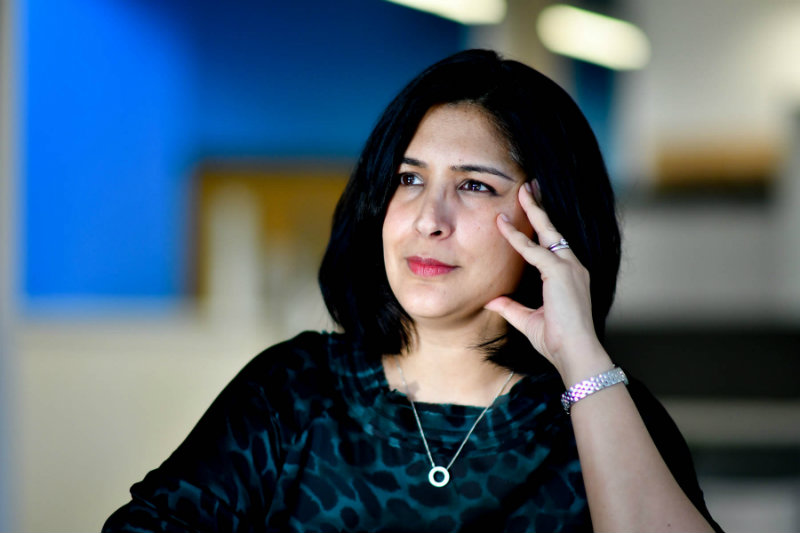 HC: Where are these practitioners based?
MH: Primarily we cover the Midlands and London but increasingly we're getting practitioners wanting to join us from further afield, which is nice. The practitioners pay a small fee to be on the directory, just to cover our costs really because we don't want to put off younger up-and-coming consultants who often have the latest knowledge but are unfamiliar with how private practice works. That part of the business runs itself now.
HC: I sense there's more!
MH: Increasingly, over time, we have been building on the fact that we have this growing community of really good clinicians. They must have certain ethical values and transparency around their expertise and fees. This has attracted wider interest from the business world, those with corporate insurance. This goes back to what I was saying about evolving and adapting to new market opportunities.
That community is of interest to a wide range of stakeholders, whether that is private medical insurers or corporates, or simply high net worth individuals who want to have more of a hand-held, guided link to this community. That's what we call our concierge service.
HC: Can you give me an example of how that would work?
MH: Suppose you need to see a specialist cardiologist. You have health insurance or you want to go privately. Your health insurer may give you a list of 20 cardiologists but beyond that they aren't supposed to give any guidance. Medicine is super-specialised now. Our aim is to get patients to the right specialist for a particular problem as quickly as possible.
Staff sickness is obviously a big problem in the UK, particularly mental health issues. If you can speed up the process whereby employees can get to the right practitioner that can have massive benefits for the company in terms of productivity and staff satisfaction.
We are now developing an arm of Medstars whereby we work with corporates as a premium service, liaising with health insurers too to help them to streamline some of their pathways and ensure their policy holders get better value from their policies.
HC: How many clinicians have you got on board?
MH: On the platform we've got about 70 to 80 live. We've got partnerships with some big London hospitals and some of the Birmingham clinics as well. There are also several more practitioners in the pipeline and going through our screening process.
With regards to our concierge service we don't have a limit. We act on their behalf and do a search based on their requirements. We then give them a choice of two or three options and explain why we think they are a good choice. The patient will choose and we will make the appointment. That is our job, to connect them with the right clinician.
HC: How have you been received by the health industry and the corporate world?
MH: The minute you talk to other health professionals and you talk about problems in private healthcare, they immediately get it. We're quite unusual in that Medstars has been invested in by the NHS. If we can help patients navigate their way around the private healthcare system, there's no reason why those algorithms can't apply to the NHS as well to help improve efficiencies.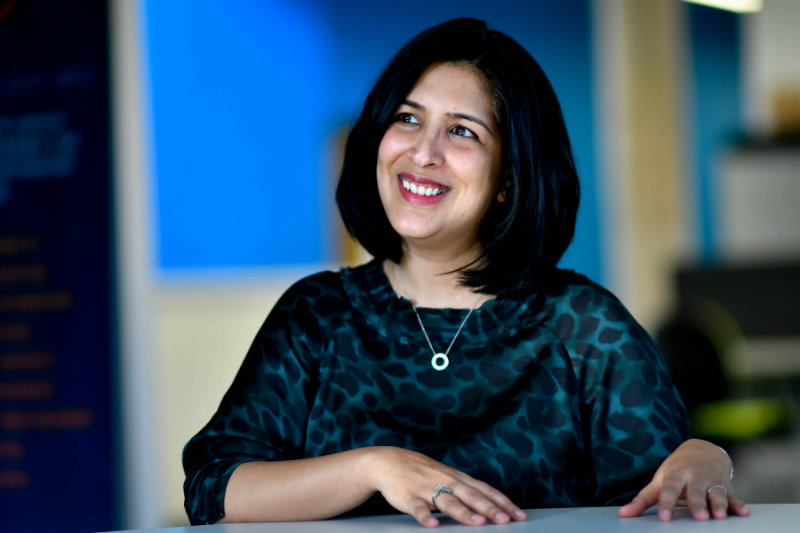 HC: And what about the corporate market?
MH: That's been really interesting actually because we've never advertised. The concierge service happened because people started calling us. It started off with friends and friends of friends, and then British expats, getting in touch and asking for our help. For instance, people from Dubai would ring saying "I need my child to see a paediatrician in the UK next time I'm in town. I have no idea how to do this so can you help us out?". We thought we really ought to start charging for this.
Through that companies and insurers have started talking to us. They're not allowed to signpost where to go when people make a claim – they ask us to help with that. We work with HR directors of corporates to fit in with their internal health arrangements.
HC: What sort of corporates are you targeting?
MH: Our target market is companies between 250 to 3,000 employees, although we have some flexibility at either end. Everyone's got problems with staff sickness and getting the workforce to full health. We had a client recently who was a director who was off work with back problems. He saw two specialists, neither of which was right for his specific problem and gave conflicting advice. We were brought in, we found him the right back expert and he was back at work within a few weeks.
HC: If we can rewind. How did you get involved with the health service in the first place?
MH: I'm from Birmingham and grew up in a medical family. I originally thought I wanted to avoid the health sector but got persuaded by my family to at least give the sciences a try.
I went to medical school in Cardiff, did my degree and met Barry there. After a six-month period travelling I had long, hard think about it and decided psychiatry was the path I wanted to follow. It involves a really lovely mix of people-skills, hard science, humanities and the arts, allowing me to be really nosey about people, which I enjoy, and think about healthcare on a number of different levels. I trained at the Royal Free and University College Hospital in London where I did my psychiatric training. Along the way I took time to do an intensive art foundation course and a masters degree in medical anthropology.
HC: Are you missing your day-to-day interaction with patients?
MH: I still very much do it – I continue to work clinically part-time which I love. I also lecture and teach within the NHS and I'm co-chair of a local expert advisory group for liaison psychiatry for NHS England. All of these things are really important to me because at the heart of it I'm a practising doctor and I think it's invaluable for Medstars that we're both still connected to healthcare. You need that on-the-ground understanding of the health systems. You need that credibility and to have that ability to predict where your business needs to be in order to respond.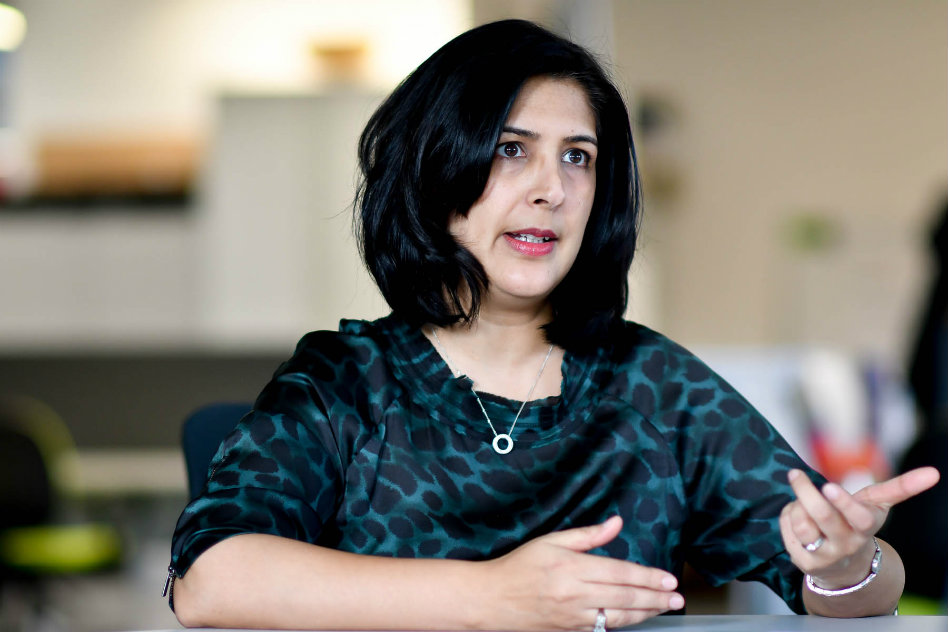 HC: What are your plans for Medstars in the medium to long term?
MH: We are looking to create this community of practitioners. It's like a virtual clinic – trying to build up the idea of referring to each other, asking each other advice and bringing back the ethos of peer support and camaraderie which I think has been a little bit lost in the healthcare system at the moment.
We're very much looking to engage more with the corporate world, bring more companies on board and grow the overseas market. Britain still has an amazing reputation for its healthcare. People come from all over the world and often pay exorbitant rates without necessarily getting the best healthcare.
HC: You also have a young family so it's fair to say you've had your hands full!
MH: For me the transition from being in full-time vocational career to an entrepreneur has been a very interesting journey. I would really encourage other professionals to explore doing something like this. I would like to see more healthcare start-ups run by health professionals . . . I think that would be fantastic.
Medstars Medical Concierge Service
Looking for extra guidance when it comes to your healthcare? Sometimes interpreting medical information and making the best decisions can be daunting and complicated. Our private medical concierge service provides easy access to top UK health experts. We guide our patients with genuine choice and trust, offering a bespoke service for anyone in the world seeking private UK healthcare. Learn more about Medstars Medical Concierge Service. Want to learn more about providing our medical concierge service as an employee benefit? Learn more about Medstars Medical Concierge for Business.